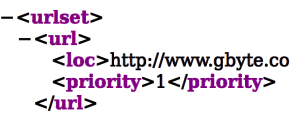 Project type
Drupal contributed module
About the project
Every webpage needs an automatic XML sitemap generator for SEO reasons. This module aims to be a replacement for the xmlsitemap module for Drupal 8.
Simple xml sitemap is lighter than xmlsitemap in terms of resources and usability.
Sitemaps generated by this module adhere to the new Google standard regarding multilingual content by creating hreflang sitemaps and image sitemaps. Googlebots will thank you later.
Functionality
The module generates a multilingual sitemap for entities and custom links. Out of the box it supports most of Drupal's content entity types including:
nodes
taxonomy terms
menu links
users
...
Contributed entity types like commerce products or media can be indexed as well. Various inclusion settings can be set for bundles and overridden on a per-entity basis.
Here is a sample of the XML markup it generates. Do not forget to view the page source (ctrl+u).